Platinum Lounge

United States
September 7, 2008 10:01pm CST
Is this site legit? I mean it looks to good to be true right? Has anyone ever used it and got paid a lot? I'm just scared about putting in my SS for the upside pre-paid visa. Im not sure. What do you guys think. Has anyone on here been paid by them? and if so how much and how long did it take you to achieve it. I really need money and this site might just be the one i use but i wanna be 100% its not a scam.

5 responses

• Canada
11 Oct 08
I just signed up today and it looks to be a lot of fun. I hope that is is legit and it appears great with everything I have heard about it. I got burnt by Netwinners and Boomertowne but i know that it is possible for these things to happen with any online site. However I have to say that Mylot is really great. Been here a year and a half and have been paid on time times. Though I am not very active here, this is a very good site. :)

• United States
16 Sep 08
Good news! The site is switching to PAYPAL 10/13 even if you got the card you can change over!!! So you can start earning points now if you want to. It's definetly not a scam.

• India
2 Oct 08
hey mrsjbelle,,, i dint know how i missed this comment.. thank GOD i have found it atleast now.. hey friend i heard that site is somewhat complicated , so can you please help me throughout to earn money? yea will sign up under ya now.. :)

• United States
2 Oct 08
Thanks, So much yah sure I'd be glad to help you out.

• United States
8 Sep 08
I would LOVEEEEEE to refer you to it. I just got my upside card. The site is fun, and Awesome. Message me for details, and I will refer you on over. It seriously is a kewl place.

• United States
8 Sep 08
It's what you put into it. It's all real time, not just a board. It's chat, and boards, and contests.

• United States
10 Oct 08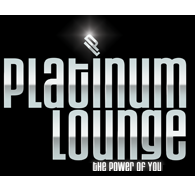 They've expanded the payouts at PL so more people get paid. Looks like I'll be getting paid for the first time since joining! No idea how much yet. Will let ya know after 10/13.