Do you believe in soulmates? Have you already found him/her?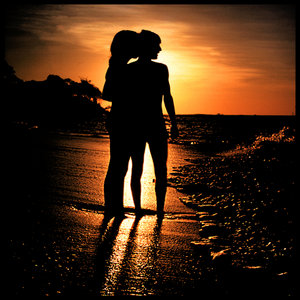 Philippines
September 8, 2008 12:22am CST
Many people feel that there's one person out there who can enrich your life in a way that no one else can. That there is only one true love for everyone. A soulmate is someone with whom one has a feeling of deep and natural affinity, friendship, love, intimacy, sexuality, spirituality and/or compatibility. But do you ever believe in soulmates? Have you already met him/her?
5 responses


• Philippines
8 Sep 08
Hey there my friend... Yes. I do believe in the concept of having a soulmate. I feel that my fiance is my soulmate and my destiny. We do have different opinions and we fight but he;s the only person who actually understands who I really am. When I'm with him, I feel that things can only get better, not only for me, but for us and for our relationship.


• China
8 Sep 08
Hi ace. I believe in soul-mates. I believe that there is always someone there for you. I am very happy to have already had my soul-mate for over a decade. We have been getting well with each other with a happy family. We are always there for each other. I am so happy to have her as my spouse and love her as always. All the best to you, friend.

• Indonesia
8 Sep 08
yes, you absolutely right, i was have much ex girlfriend before i meet my wife, when i was in a high school, university but no one can be my last person to share my life with even we had long time relationship, but when i meet my wife i just need a week to ask her to be my wife, no matter about the time, if God already say this is the right time and that will be come to you, my wife is my soulmate and i love her so much.

• Indonesia
8 Sep 08
I believe in soulmate. I don't know whether I have found one or not yet, but I believe that there is always one for one person. I don't know whether the person I love for now, which is my GF for now is my soulmate or not, but I do really hope that she is. How do you know someone is your soulmate if you have only been in this relationship for 2 years for now? LOL maybe if in 5 years in advance I am still with her, I would be able to say that to you :)