Melbourne Museum with my new camera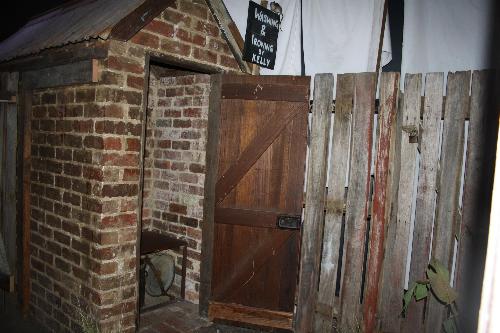 Australia
September 8, 2008 2:26am CST
Well i got out early today and visite the Melbourne Museum to try out my new camera, I love going to that place they always have new updated displays but it has made me realize i have a lot to learn with my new camera, last night a friend of mine taught me a little on how to use my camera and a feature called 'raw" which keeps the quality of your pictures and we also did a bit of night shots, but i must be honest a museum is a great place to test out a camera.
9 responses

• Singapore
8 Sep 08
wow... that is cool... have never liked going to musums, but i think i will go there if i have a new camera and have to try it out i will surely go there!!! all the colours!!! wow!!! that was a great idea!!! hope you had a fun and safe trip!!! take care!!!

• Australia
8 Sep 08
I would be interested in seeing the museum in your country maybe you could start a special interest on your museum and put some photos up...I would love to see them....

• Singapore
8 Sep 08
lol... nah... i am not really into musums, i mean, it is a great place... but i dont think i will be able to go there so often as i have brothers who will run about... lol.... so, yeah... i dont think that interest will happen any time soon!!! lol... hope you had fun!!!

• China
9 Sep 08
Hi, It is greaat!You can get clear photos if you hold the skills!Some experiences about me can be shared with you!For example ,you must keep your hands being stable when you take photos,and the distance should be suitable,the focus should be the center of the target,etc. Have a lovely day Sunny

•
8 Sep 08
Hi lilaclady, I am so glad you are learning and enjoying using your camera and soon you will be able to show us your pitcures on online so keep taken pictures and have lots of fun with it. Tamara

•
8 Sep 08
It sounds like you had a good day, I love taking photos. I think my favourite part is loading them all onto the computer when I come home and seeing how they have turned out. Sometimes it is disappointing but then sometimes the ones I think are rubbish turn out to be the best shots. I have not been to a museum for ages, we have no good ones near me they are all miles away!

• United States
8 Sep 08
It's good to see you are having a jolly ole time with camera in hand. I didn't see the pics though. Maybe when this gets posted I will.

•
8 Sep 08
Hi Lilaclady, I have just enlarged pic and commented about how we now have the luxury of inside toilets, brrr the cold and the spiders in those outside ones, I remember my aunti having one and I was alwasy too frightened to go out there on my own at night. The camera seems to be working well. Ellie :D

• Gold Coast, Australia
8 Sep 08
You sound like you have enjoying your new camera and having lots of fun with it lilaclady! There is a lot to learn about using a camera properly, using all the features, etc., to get the best out of it. Sounds like you are doing great with it, and it's good that your friend is teaching you how to use it. You should post a photo of something from the museum - or one of the night shots would be interesting.