Horatio Cane do you think he is has been....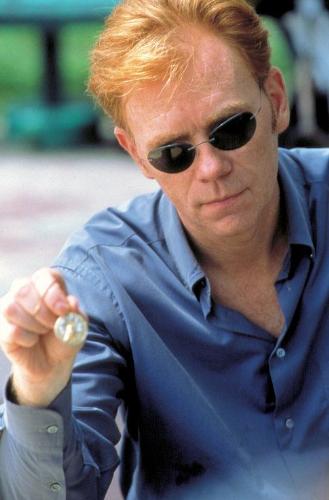 Canada
5 responses


• Canada
10 Sep 08
If Hartio is leaving the show for then killing him would not make sense....So far 2 others have been shot......that would be so stupid and well not very well scripted. I mean atleast for "Criminal minds" when Jason Gideon wanted to leave to go one to better hing they did no kill him off then left him a way to come back.....make better sense then killing off every character that wants to leave.


• Canada
9 Sep 08
he is one of the strongest Char on the show and it would hurt the show greatly if he is gone aswell. thnxs for the opinion.

• Orangeville, Ontario
11 Sep 08
CSI:Miami has always been about cover-ups. Look at how long the mystery of Horatio's brother went on... and then his brother's kid which he kept secret from his brother's wife for the longest time. There was the mole in the lab, and Callie covering up for Wolf's gambling, along with the FBI guy stealing money or replacing money or however that one turned out. It was confusing. Yes, they like to shoot characters at the end of a season and leave you wondering all summer long. The only one that survived the gunshot was Eric. Unfortunately Speedle didn't, and of course Marisol (but the marriage was a farce anyway). Horatio is too strong of a character for them to kill off. It may take a couple of episodes before we learn the truth.

• Philippines
10 Sep 08
I don't think they're ever going to kill Horatio Cane. Maybe it's just a big cover-up. I can't wait to see what's going to happen next. Of all the CSI versions, I love the Miami version best. And I love Horatio's character. So, it would really be sad if they kill his character off.

• Canada
2 Nov 09
I don't think I've seen the episode in question. My husband started watching CSI Miami since he got up here, and before he came to Canada, I'd never even seen the show. Now we watch it quite often on A&E, and wherever else it is on. A good question. I'll have to look for the episode in question.