tell a funny incident happened in your life.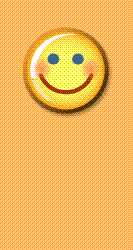 India
November 5, 2006 10:20pm CST
this is a discussion group isn't it.lets discuss funny incidents that happened in our lives. i will start.once i single handedly managed to chase the whole of our class out of our classroom.what actually happened was that,i saw a lizard under my desk and yelled out.others thought that that i saw a snake or some thing as our class was infront of a small forest(not forest exactly,there were a lot of trees)and in the morning we were all discussing the possibility of a snake cowling into the class.neadless to say the whole class ran out some even went straight to home .ah,good times......
No responses