Why is expensive Microsoft chosen against freewares?

Philippines
September 12, 2008 12:24am CST
Microsoft sells its softwares for really high prices. I can't say that they give the best services because a lot of their stuff have bugs, some of them really really serious bugs at that. I was wondering why companies always choose Microsoft over alternative softwares that are not only cheaper (if not free), but are well known by good programmers as well - so I guess the availability of developers is not the case.
4 responses

• Philippines
12 Sep 08
Well its simply because people like branded things and original branded things are something to brag about. Also original things such as those from Microsoft often have good services or warranties that are a good deal. We all do wish that things are free or at least cheap, but it won't be fair to the person who made them. I guess in the end we can blame greed and pride on why this is happening.

• Philippines
18 Sep 08
The reasons are stability and compatibility. It would be inconvenient for users to be installing softwares only to find out that it won't work and is not working well. Microsoft products may be buggy but freewares are buggy too. I tried Openoffice, it's ok but the paranoia of having to use Openoffice files on a different computer which uses Micrsoft Office strikes me. What if the outcome is different? What if the functions i used were missing or what if my work becomes distorted or something?

• Singapore
13 Sep 08
Well, even though you supposedly found that they have severe problems here and there, you cannot deny that MS still serves really high quality products. Of course, while it may not be the best around in certain areas, it easily crushes any opponent to keep staying on at the top. Even if it doesn't crush it's opponents, as a bigger company, MS still is able to stay at the top, compared to other smaller companies. Not to mention, big companies will always have marketing and other departments to improve it's sales and the likes! :) Thats how they end up earning profits!

• Philippines
12 Sep 08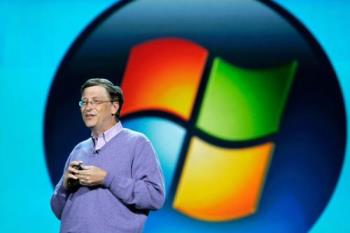 Here's a nice thought: Do you think Bill Gates will be a successful businessman or the richest man in the world if his Microsoft products are low-priced? It's the nature of business to deal with prices. In the case of Bill Gates, his business is in the field of technology. As we all know, when it comes to tech and gadgets, we can expect it to be high-priced. Regarding of bugs in softwares, well this thing is natural and is completely inevitable. Since software developers are human beings, obviously they're not perfect (sounds cliche but it's a fact) so we cannot really expect to have a flawless and perfect computer programs all the time, whether you'll buy them or freely download them elsewhere.