to leave or not to leave...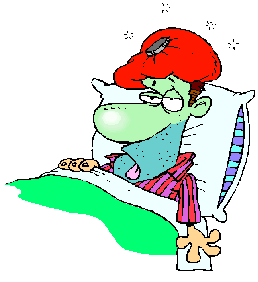 Philippines
September 12, 2008 8:37am CST
i'm just wondering... what if your girlfriend or boyfriend is sick... not just an ordinary sickness --- a disease... a contagious one... would you end your relationship or just stay with him/her??? are you willing to accept him/her??? and why???
9 responses

• Philippines
12 Sep 08
sorry i cant leave my wife specially when she is sick, or even if she was sick when we were boy and girlfriends, coz nobody deserves to be left behind specially in time when she needed the most of your support, and that is not fair to leave her in such condition. i believe others will agree with me that leaving someone when they needed you the most is not humane, whoever leaves someone like that is a brutish, unkind and selfish...if the disease is very contagious and needed to be quarantined you can be in a distant to keep yourself from being contaminated but not leaving her at all...why do leave her when there are lots of ways to get medical treatment and remedies unless you don't love her any more...

• Philippines
12 Sep 08
that's a very touching one... i do agree with you. however, if i was the one who is sick, i would like it if the guy stay away from me.. i would do this because i don't want him to suffer.. the more i will do this if we are not married yet. he could still look for someone who could take care of him instead of taking care of me... but it's up to him if he will accept it... but if he really wants to stay with me no matter what, then i would be very thankful.. that would just mean he is true to me.. because he can accept me in my worst...

• Malaysia
12 Sep 08
That is one complicated situation. I could not imagine if I have to face this situation. I pray that my husband or me myself do not get infected with any dangerous and contagious disease. But, if God want to test us with this kind of difficulty, I will definitely stay with my husband, take care and love him endlessly and of course together fight the disease and cure it.

• Philippines
12 Sep 08
i admire people like you... i wish your family good health... and thank you for the response..

• Canada
12 Sep 08
No I would not leave my husband for something like this when we got married it was through sickness and health and there is no way I could leave him knowing he was sick no matter if it was contagious to myself or not . I love him and would stay to take care of him and would hope he would do the same for me . One can't help if they get sick and one can't help if it happens to be contagious . I would hope that somehow they could find a cure before it took his life away but would stay with him for as long as he wanted me to be there . There are so many diseases out there today that one can never be sure if they are going to get one or when and it would be nice to think that all your family and friends would not run away out of fear if they heard you were contagious because more then any other time , you would need someone you loved and cared about to be around with you if you were sick .

• Philippines
12 Sep 08
you must really love your husband... thank you for the respond and God bless your family...

• Philippines
13 Sep 08
A very hard decision to make. I hope that it will never happen. But the answer to your question is of course not. I will never leave. I married my wife for better or for worse, for better of for poorer, in sickness and in health... I guess with that you know my answer. Best to you!





• United States
12 Sep 08
i think thats a very good choice of a persons trust within the relationship , besides the circumstances of the persons health , but then again theyre not married so they can stay or go if they please , to me i would stay until the end its only right , cause karma is something else and that would nt look right on my conscious, i would feel guilty

• Saint Vincent And The Grenadines
12 Sep 08
if he contracted a sexually transmitted disease because he had an affair and I'm not married to him i will leave and gave him my support as a friend, he made his bed let him lie on it. if however it's some other sickness i may stay with him once i can protect my health.

• United States
12 Sep 08
If you two are not married yet, I would say I will. Just being practical. Like what you said its a contagious disease. Loving your partner isn't an issue her but its your own health. Love yourself before loving someone too much, like what other people said. I think having a contagious disease would be enough reason. I felt bad about that situation. If you two are married already, then you should be in his/her side for the reason he/she doesn't want anyone else to be with his/her side but you.

• India
12 Sep 08
i donot agree if your girl friend /boyfriend is sick u should end your relation because true love never fade away with the passage of time. u should help him /herat the time of difficutlies. with the inovation of new medicine every diseases is crueable . true love over come the all worldly harship .