help

United States
November 5, 2006 11:36pm CST
ok im still new to this and apperantly im not getting everything I think i need help on how this works exactly anyone who replys it would really be help full
5 responses

• Philippines
6 Nov 06
just post either by starting a discussion or answer to those what are already posted, i think thats all really there is to do here plus if you have photos of course you can upload them also. greetings. : )

• United States
6 Nov 06
thank you soooooooooooo much every little bit helps right now

• United States
6 Nov 06
no problem, adding pictures and images help, making discussions and make sure you do appropriate tagging too, you want to attract a lot of responses as well, and you also want to comment back from those who respond to your discussion that really helps add to your earnings. Referrals, referrals, referrals!!

• Australia
6 Nov 06
well first wecome to my lot the most important thing here is to enjoy it have fun responding ect you will work it out as you go along

• India
6 Nov 06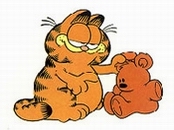 hi there....keep ur cool buddy...initially u feel like this.. but dont stop....keep posting discussions....as many as possible...u might always not get a response... select a unique topics.....try to reply to others discussions...add images....rate them.....juzt follow these... later u ll find out urself.... v a nice day....

• United States
6 Nov 06
thank you what about images where do i get those from?

• United States
6 Nov 06
I'm new as well, so it probably won't mean much but WELCOME! I don't fully understand much of myLot either but what I've gotten so far is that it's a great place to ask questions, make friends, and even learn a thing or two! Have fun, I know I am.