Pet Cemetery.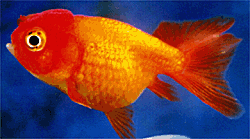 United States
3 responses

• United States
13 Sep 08
My cat, Birdy, got killed by a car on the road in front of our house and we buried her in our backyard.. She has a pretty white cross marking the spot where we buried her.. She was a great cat but after losing her, I don't think that I want another one..

• Hartford, Connecticut
14 Sep 08
My dogs are cremated. but I bury my cats in the back yard. I have many cats and would not be able to afford the cremation. And my dogs are to big to bury. I think If I had more money to spare I would have placed the dogs in a pet cemetery.

• United States
14 Sep 08
We've always buried them in our back yard by the tree line where ever it may be. I don't agree with disposing of their bodies in a dumpster or trash of any sort because even though they're not in their bodies anymore, it was what they were when they were alive so to give them a proper burial is another way of returning the love and dedication they gave to us.