my bike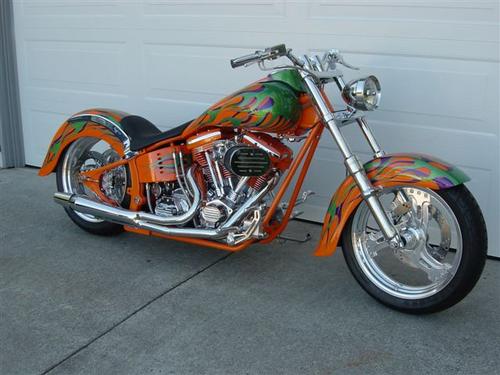 United States
4 responses

• United States
14 Sep 08
Hi, thats a cool bike I don't think I have every seen a bike just like it did you have it made just for your self or did you buy it that way? I like bike's but not enough to ride them just enough to look and say wow! I've see to many people give badly hurt on dose things, to you I say ride safe.

• United States
14 Sep 08
My son had that done for me he took my old bike and it redone for me and suprised me with it.

• New York, New York
14 Sep 08
Nice wheels you have there. How long have you been riding?

• United States
14 Sep 08
Thank you about 30 years now and plan on riding 30 more.My son and his girl friend keep at there house they have a climate control garage.

• India
27 Oct 08
wow that's great bike i like it u r having great passion

•
14 Sep 08
Hi mommamusic, My husband likes motorbikes bike as well. Nice picture. Tamara