Juventus 1 - 0 Udinese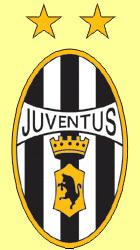 Romania
September 14, 2008 3:21pm CST
How did you like Juve's tonight performance? I am content with what I've seen: there were many attacks carried on in a good speed and the players were quite inventive when it came to passing and dribbling. Juventus dominated the game and I think the victory is well worth. Udinese defended good, and had a few very dangerous counter-attacks, but Amauri managed to score the one goal needed for the victory, and Buffon kept his goal very good.. I think it was a good match, gelling the team for the game against Zenit on Wednesday.
1 response

• India
15 Sep 08
I think the most important thing was the fact that they won the match and put in the three points in the bag. I am very much intersted in seeing how they come up against Zenit on Wednesday though. Zenit ran rounds around Manchester United the other day at the Super Cup and might provide the first real test for Juve for their Champions League credentials. Cheers! Ram

• Romania
15 Sep 08
I haven't seen the Super Cup, but I don't like referring to Super Cup or Intercontinental Cup matches. I don't know why, but it seems to me that the Champions League winners were never very focused on those matches, as they were in the Champions League. It will be a very interesting match to watch, Zenit played very well in Europe last season, let's see what they can do in the Champions League!

• India
16 Sep 08
I agree on this point. Also, the fact that most of the Europe's season has not started at this stage also might leave some of these teams unprepared so to say. As it is most of Zenit consists of Russian players who had played in the recent Euro, so there were more match fit if you like. Cheers! Ram