Have You Ever Lost a Phone?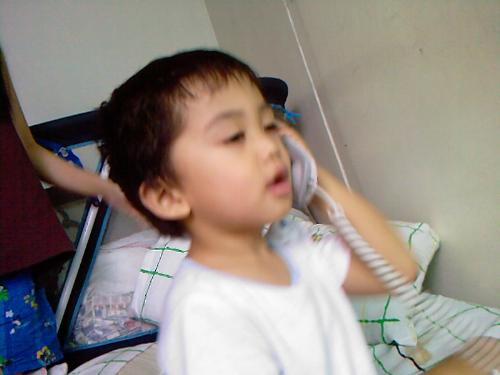 Philippines
September 16, 2008 6:44am CST
Nowadays, cellular phones are really really rampant and its part of our everyday life. Manufacturers continue to produce more units and newer models just keeps on coming because people keep buying. In your life that you owned one, was there ever an incident that you lost your cellphone? Was it stolen? Or simply misplaced it or dropped it somewhere that is not recoverable? Sometimes we just became too complacent and careless with our phones. Knowing for a fact that we can purchase one anytime and anywhere. I had lost quite number of mobile phones already. Especially when we were living up north in Baguio City. It came to my surprised that cellphone theft in that city is so rampant than in Manila. Weird thing is they even get it from the window of your homes. What they do is they get a long stick with a glue or whatever solvent that will make the unit stick. Quite funny because all the cellphones that were stolen to me are not even the expensive ones. All in all, the total of cellphones that I lost in that particular city are 3 units. 2 are Nokias and the one is Panasonic. Lol.
5 responses


• India
16 Sep 08
Hi mylotter! I had lost my first phone,that happen when I was taking that mobile to my college.On the way I lost that mobile in the bus.That was really a bad day for me.I still worry that I cant even keep a mobile carefully.But these days im trying to be more careful in all my duties.That has a taught me a lesson of how to be careful.Thank You

• Philippines
16 Sep 08
i've never lost a phone yet but almost. my first phone, its a big as a brick ericsson phone. when me and my gf went to watch a movie, i just realized that my phone's not on my pocket. i went on to look for my phone in the dark. i first got hold on the battery pack.. which means it split into two when it fell from my pocket. luckily it's still ok. but that was wayyyyy back. :)

• China
9 Nov 09
i have never lost any phone before, i'm very care of my phone as it i used it frequently,so when i go out i always bring it in my pocket,however,when i stay at home,i would be put it on somewhere which i forget it,i will call it to looking for where it is. good luck and have a nice day!

• Canada
9 Nov 09
I am fortunate never to have lost a phone. I know people who have, but I am very careful about my phone. There have been a few times when I have mis placed it in the house somewhere, but it's always been on, and I've been able to call the phone and find it that way. I guess that's the closest i've ever come to losing a phone. LOL I know I'm lucky.