You piece of blubbering stinky pooey poop!! SHUT UP!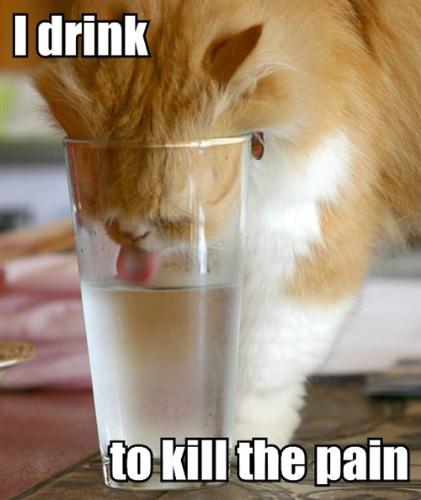 United States
September 16, 2008 5:31pm CST
Okay, how do you deal with trying to ignore the haters? Because goodness knows I'm trying and I just want... to... give them a piece of my mind! It's hard being so much more intelligent than someone else and presenting your opinions in a rational and easy to understand way and having them completely miss the point and try to turn your words around into something you didn't say so they can feel like deys iz smart 2!! BUT THEY'RE NOT. But I'm not going to say anything. Why? Because I'm bettering myself. I don't need to argue because it is pointless... Hey guys.

2 responses

•
16 Sep 08
As hard as it is to hold back you sometimes have to. These people are not worth your time or energy. There are to many haters out there to deal with. Find something to occupy your mind. I've taken up photography and it's easing my stress of having to deal with idiots, negative people and bashers. Let them say what they want. They aren't fooling anyone but themselves. Be the bigger person and walk away. They turn things around to make themselves look better but in the end they are fooling no one. Some people are just not worth your time. Move on and be happy!

• United States
16 Sep 08
Good idea. I think I will take up shooting people.

• Canada
17 Sep 08
Well! I guess we all have certain rights! The right to be more intelligent than others, and the right to give the finger! The finger is controversial (to say the least.) Road-rage and road-kill are two more, best left alone. (I once ate in a Road-kill Restaurant and it was one of the best places I've ever eaten.) There is no point in arguing because no one listens anyway.