Do you have the "Fire in You"?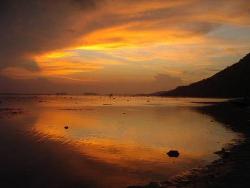 India
November 6, 2006 4:32am CST
Most of us live life as it comes, and according to the rules set by our ancestors or other authorities. How many of us have the Courage, Will, Strength, etc., to 'Changes or Bend those rules to live our lives our way'? The ones who do it are who are born with the "Fire" in them. I wanna know how many of us out here are of those elite few. So lemme ask "Do you have the Fire in You?"
1 response

• India
6 Nov 06
i do hav dat courage.. as i hav fire sign m a leo. n as m married now n before tooo i was som wat dominatin vit every1 out der... i can jus make de thngs gooooo!!

• India
6 Nov 06
Happy to hear that u can "Change the Rules" but remember dear being dominating is not what is important.. its about courage(and seems u have a lot of it) and valour too.