Do you think that the Palestinian - Israeli conflict can ever be solved?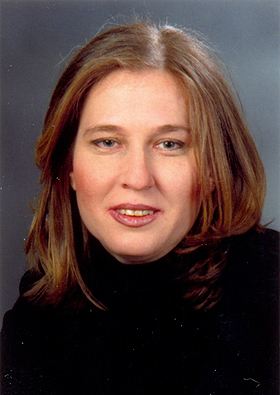 Malta
September 18, 2008 9:00am CST
The news reported that Israel new prime minister to be Livni's non-confrontational approach could help the peace efforts. I really wish that it is the case. The Palestinian Israeli conflict has lasted too long now. Why can't two nations live in harmony in a single piece of land? Do you think that the Palestinian - Israeli conflict can ever be solved?
10 responses

• Kuwait
18 Sep 08
I do not believed that there will be chance on them to have harmony in the future but who knows maybe God

will prevailed about this fighting reason for the partition of Land in the future and I do hope that they will have peace for the Land but I think it would be the same way what my Country have fighting for a very long time between Iraq and Kuwait

and it has a never ending way it is like the way of the story of fairy tales there is no never ending story.....


• Canada
18 Sep 08
Hi ronaldinu, Like you I too long for peace in all parts of the world. The Palestinian- Israeli conflict is a particularly difficult one, but I have hope that it can be solved someday. Confrontation is never the answer and I am pleased to hear that the new Israeli Prime Minister feels that way. Blessings.

• United States
24 Sep 08
Israel will never be left alone as long as Islam is in the world. Israel is a small country surrounded by Muslims who hate Jews. Even if the Palestinians could accept the fact that Israel belongs to the Jews and there never was a Palestine other Muslims would find a reason to hate them. http://www.terrorismawareness.org/what-really-happened/

• United States
24 Sep 08
Don't be surprised if now even Russia doesn't go after Israel though Georgia.


• United States
24 Sep 08
There never was a Palestine. The Palestinians need to just settle down and be thankful for the land Israel gave them. But they can't, they want more and more all the time. They live in filth and pain and suffering because they can't just swallow their pride and make the best of what they have. If they could do this Israel would let them come and go peacefully.

• Egypt
30 Sep 08
at the end of days there will be no isreal and palastine will be free en sha2 allah..

• Israel
26 Sep 08
Hello! In fact, I am asking myself this question for many years and try to understand how can we solve the conflict with the palestinians. Every change of governments and prime ministers raises this question again, but the answers are not change. I really want to believe that the conflict with the Palestinians will come to an end sometime but whenever I hear the leaders of the Palestinians I become sceptical. Unfortunatelly, the Paletinians chose the terror organization HAMAS for the lead in Gaza and this representation is not good for them and not good for Israel either. Hamas is launching rockets toward Israel everyday and sending terrorists to the borders. Furthemore, Hamas doesn't recognize in the exsitence of Israel and want all Israeli land for the Palestinians. In order to understand better about the conflict and how it can be solved, you can take an example from 1947, when the UN decided to build two countries in Israel: the Jewish country and the Arab country, the Palestinians with all Arabs nations in the area attacked the 600,000 Jews who have started to build their country. The plaestinians have never recognized in the existence of Israel and unfortunately it seems thay they are not recognize in Israel until now and want to take over Israel by terror and war. When they will chanege their approach, maybe there will be a chance for peace or at least ceasefire between Israel and the Paletinians.


• United States
21 Sep 08
Unfortunitly probably not! They have been fighting along time and it seems like even when the simmer down for a bit. The problems eventually resurface. They have many generations that have a lot of hate for the other side


•
18 Sep 08
I have a feeling that it won't ever be solved. It has been going on for so long and since religion is involved I doubt it will end. The only way it will end is if one side totally desimates the other side. Just my opinion though.