Music Lover? When was the last time you purchased one?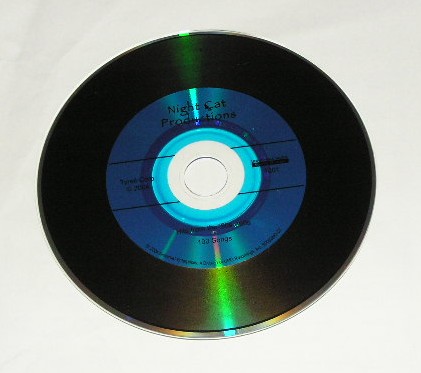 Philippines
September 18, 2008 11:18pm CST
Albums, cds, tapes, etc. are a different form of music format. Downloading is okay but nothing beats owning a hard copy of your favorite artist and being able to see the artwork, feel the material and listening to it in your own component. I don't know with you but I find the sound of cds are more clearer than mp3's. It is because the songs or the tracks is unused unlike for mp3s the more people downloads the song, the more quality of sound is being used and it depreciates. When I was a kid I used to collect cassette tapes, because back then cds are so expensive and its kinda futuristic thing. As time goes by, cds became just a common thing to collect kinda like the cassettes and they even lowered their prices to almost 3$ or 100 plus pesos here in the Philippines. Yesterday, I was quite shocked. Me and my bestfriend went to our local music store called "music One". We heard that a certain label had a couple of sale cds. To my surprise there are tons of titles..i mean quality titles to choose from.. From Paul Weller to Bob Mould, to indie pop to lounge. Wow! I felt like in heaven. We ended up buying 10 cds and we still wanted more but we had to control our budget until the end of the month and when payday comes we'll probably buy again. Surprisingly I find this a bit odd or sad because I feel that there are few people who are buying the original hard copy of the artist. I think most of the people nowadays just download few songs and have a nerve calling it a collection. Time changes, but like painters or any other artists I think we should still support their work in order to produce more good artists in the future for us and for our children. In my opinion, mp3's should be a sampler not a collection. How about you? When was the last time you bought a cd or cds? What certain feeling did it gave you?Yesterday I bought, 3 Paul Weller albums, Madness, Gang Of Four, Edwin Moses, I'd Spend the Day With You compilation, Bloc Party and Rita Calypso. Quality titles and artist for only $3 each.
7 responses


• Philippines
19 Sep 08
That is a good deal for that album and knowing that you bought it from Starbucks a place known for high-priced products. Lol. I'm buying that album too..soon. Thanks and have a good one.

•
19 Sep 08
I'd not actually thought about this til now, and I'm quite suprised, but the last time I actually bought music was just over a year ago. I don't really listen to music much, because I'm usually either watching TV, or doing stuff that requires concentration. I generally only listen to it when I'm cleaning nowadays, so to spend over an hours wage on a CD seems a bit of a waste of money.

• Philippines
19 Sep 08
Oh well, we are all entitled to our own opinion. Thanks. Have a good day.

• United States
19 Sep 08
my husband was actually the one who bought me my last new cd. it was when the new 3 Doors Down cd came out a few months ago. I was going to buy the new Metallica cd for him the other day, but i decided not to- only because while he is a big Metallica fan, he said that he didn't really care for their last album too much. But you are right- nothing beats having that brand new cd!

• Philippines
19 Sep 08
Wow, that sounds comforting. Your partner buying you cds. He is so lucky to have you and he's absolutely right about the Metallica last album, even if I'm not a fan I can sense that its a not so good or worth buying album compared to their previous ones like..And Justice For All, Ride The Lightning, Kill Em' All and their garage days. For me, these are their essential albums. Thanks and happy posting.

• Australia
25 Sep 08
I download in most cases, but occasionally I buy MTVs as in real action + songs :D

• Canada
24 Sep 08
I download the majority of my music but since i found limewire i haveonly bought 5 cds Green Day's american idiot, Nirvana Nevermind, The killers Hot fuss and sam's town, and the second i heard viva la vida i went out and bought it.

• Canada
24 Sep 08
I admit I'm a hardcore downloader, but a few months ago I received Cradle of Filth's latest album Thornography, the Harder, Darker, Faster special edition and I love it to bits. It's true that you can download all you want, but there's nothing quite like owning an original CD. Cradle of Filth is one of my favourites. I love the eclectic mix of symphonic metal, however CoF seem to be shying away from that a bit now...

• Canada
7 Nov 09
the last CD I bought was the latest release by Croatian/Serbian band-leader Goran Bregovic. It is a really hard CD to find in Canada, but after a little searching, and some help from my Serbian friends I managed to find it. It's a wonderful release. I can't understand a word of it, but then again I've always love music in foreign languages. I bought it back in August.