Hey I Want To Write Book ....But I Dont Know How To Go About It???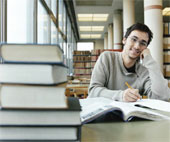 India
September 20, 2008 1:15am CST
Dear Friends .... I want to write a book ...but I dont know ...how to get it publish......how to go about it ... Who will publish my book ....how much it cost to publish a book ..... I dont have my publication of own......do I need to get it copy righted separately .....how??? Thanks Ganesh
3 responses

• Nepal
20 Sep 08
Dear friend, A few years ago I was also in a confused state of mind in which I find you. I did it and now I have about 16 paperback and hardcover published books and 50 ebooks. I would like to guide and assist you Ganesh, and tell you where to go and how to get your books for free. Just visit these places to see my works and then come back to me at rajasirnepal
@gmail
.com My sites: http://rajasir.com http://www.rajasirji.webs.com My paperback and hardcover books: http://www.stores.lulu.com/rajasir My ebooks: Just go to http://www.mobipocket.com and look for the writer "Rajasir" and you will see all my books. I would like that you download one book "How to be a Good Writer" and then it will be easier for you to send your books there for publication. God bless you Rajasir

• India
20 Sep 08
ohhh you are like your name itself Rajasir...yes meaning king .....Let me read first things you have suggested before I can ask further ........ I think I would be able to write few good books now with your help ....... Thanks for your response and such a nice information... Happy Mylotting Take Care Ganesh


• Australia
20 Sep 08
I guess you could see if there are any book publishers in your area and enquire, I would think it differs in every country. I think it would be wonderful to be able to write books, I would love to be able to write childrens books with beautiful drawings in it..I hope it works for you...

• Australia
20 Sep 08
Oh I may have mislead you there, I don't write childrens books but I do wish I could...good luck my friend..

•
20 Sep 08
Hi Ganesh44, That I cannot tell you as I have a lot of my own stuff to publish and I haven't got a clue where to start. Tamara.