How did you meet?


India
September 20, 2008 4:06pm CST
How did you meet your special someone? i am always thinking about how different people meet in this crazy world. Each of us always have someone special in our life . Even if we don't have, then also we like somebody. so how did you find the special
5 responses

• United States
20 Sep 08
Back in the stone ages, my teacher asked me to help a couple of new kids with English, since they couldn't speak anything but Spanish. It was before Castro, so there were no special programs for kids escaping from Cuba yet. My dear friend Rosa was in my class and her little brother was a year behind. He's been my husband very long and wonderful time, and we've been together since we were 8 years old (birthdates make the difference in grade level).


• India
23 Sep 08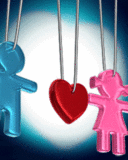 yours a nice love story . you got to know each other since the childhood days, its really amazing and you both still go together very well, wow, i think few are lucky as your self

• United States
24 Sep 08
We really appreciate how great our relationship is. Nobody we know is as happy or as comfortable together as we. I wish it could be transferred to others, too!


• India
27 Sep 08

Life is full of enjoy, don't miss it, it doesn't matter whether you have companion or not, definitely don't ruin in chasing them someday you will have for sure

• United States
21 Sep 08
I was working at an appliance repair company and my husband work for the parts house. He would deliver our parts and we got to talking. We became friends and a year later decided to start dating. I was already falling in love with him and 6 months later we got married. We have been married for 7 yrs now and have a beautiful daughter and a handsome son.

• India
23 Sep 08

Thats great, an interesting affair for you, all the elements were in place and that needed a spark to begin, oh my god and you did it. take care


• India
23 Sep 08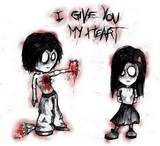 this is like a movie story, i mean you met only once in person and took the very big decision. well i have to appreciate your decision because that was very bold and risky one. anyway it worked for you and now you are happy. take care, and all the best

• United States
20 Sep 08
I meet my boyfriend online at a site we both are members of. No, it isn't a dating site. We started talking and before I realized it, feelings began to develop. I've met him twice in real life, and we've fallen in love. He makes me feel so special.

• India
23 Sep 08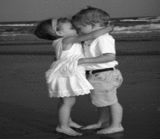 Meeting people online is quite a normal thing, today people spend so much time on internet that it's not surprising at all. Congrats that you met your true soul mate.