Do you like the new Blackberry?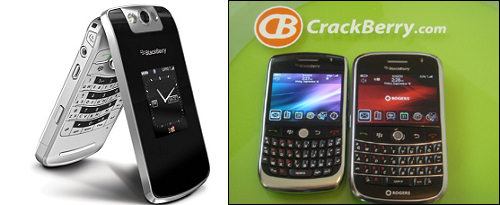 China
September 21, 2008 2:42am CST
Research in Motion has launched 3 brand new Blackberry Handheld--- Bold 9000,Kickstart8220 and Javelin 8900 These three are just so cool! With new rom, advanced typing methods i'm deeply impressed by these 3 cellphones.I call them Big Three My favorite is Kickstart 8220 since it is the first clamshell phone of blackberry and i do also want to try out suretype. What's your favorite? Bold, Javelin or Kickstart?
2 responses

• Philippines
21 Sep 08
sorry, i haven't really seen these phones, yet. I think it will take some time for me to change my phone now, i just got it like 3 months ago. I'm gonna have to stick with it a little longer though.


• China
21 Sep 08
My friend, thank you so much for your response. But here are some of my questions in your answer which i hope you can also respond. First thing what does that it refer to? You mean the brand Blackberry? If so, i will respect your choice. My second question is that several months ago your friend bought one? which one, Bold, Kickstart or Javelin, don't tell mt it was a storm~~ I guess your friend bought one Blackberry Handheld maybe 7290 maybe 83XX series, and judging from your name i believe you are also from the mainland. Bold were not available several months ago, nor kickstart or javelin. Have a nice day!