Give and take relationship?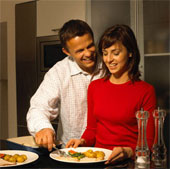 Philippines
September 21, 2008 4:55pm CST
Entering a relationship entails commitment. We cannot blame some people who try to bypass love and having partners (no strings attached) because this is what they chose. They say that to have a successful relationship "Give and take relationship must be present." What can you say about give and take relationship? Do you agree that men should always be the one to give in and provide everything? When would be the perfect time when a woman can possibly provide things especially if a man cannot?
No responses