name ur vechiles!!!!!!!!!!!!!!!!!!!!!!!!!!!!!!!

India
2 responses

• United States
22 Sep 08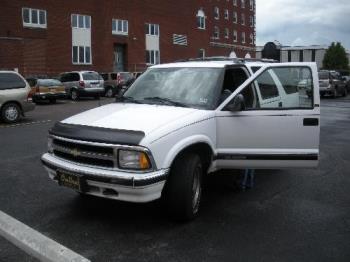 I am a newer driver, I am 18 years old, so I don't exactly have the best car out there, but at least I have one to get me to my job, and that's the only place I really drive it because it kind of drinks up my gas, which is pretty costly these days. So here is my car, a 1995 Chevy Blazer. It looks like I was trying to get something when this photo was taken.

• India
23 Sep 08
looks like u can modify ur car to big SUV.........................................

• United States
17 Nov 08
ihave a 2004 jeep liberty, black. don't have a picture if it, sorry.