How do you feel about smoking?

Indonesia
September 22, 2008 9:26pm CST
I embrace the freedom that allows me to smoke. Even though the public locations become more limited each day. I can still smoke at home and in my car whenever I want. If I couldn't smoke in either location, I may think about quitting.
8 responses


• United States
23 Sep 08
I agree that people should have the freedom to smoke. But new smoking laws are popping up every day. Some states are fining people for smoking in their cars when there are young children. I heard that in New York, some people may not be able to smoke in their apartments in some buildings, because other tenants are complaining about the smell of smoke in the hallways etc. Some companies do not want you smoking on their premises, even if it is in your car. Threre are a lot of smoking laws.

• Japan
24 Sep 08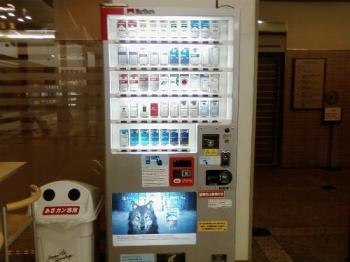 I was a chain smoker once. It was till 4 years back. Then I started reducing slowly. Before I used to take 25+ a day then reduced to 10 and last year reached to 2 a day. Now completely stopped. Even though, sometimes, if I see somebody smoke, it tempts me to smoke, but I could control.


• Philippines
23 Sep 08
I have to admit that I really don't like people who smoke. It's a good thing my husband is not smoking and no one in our household is smoking also. And I have the impression that persons who smoke are not good persons because they do not care for themselves and the other people. I know you will feel offended but that's how I really see it. I have always heard the hazards of smoking on people's health and the effects of second-hand smoking. And I will always see my father as an example. He was sickly when he was smoking but when he quit because of his small kids, he became so much younger looking and active.

• China
23 Sep 08
maybe it's your decision to choose to smoke or not. but i think if you want to smoke, you couldn't affect others who don't like smoking. second-hand smoking is more than smoking itself. so you shoudl always think about others when you want to smoke.

• Philippines
23 Sep 08
I can't stand smoking. Here in the Philippines, people smoke in public places and it kinda annoys me. Most smokers are not conscious of the people around them. When someone walking in front of me is smoking, the smoke gets in my face and my eyes and nose get irritated. In malls, there is strictly no smoking. So people would go out to the entrances and smoke there. It's really annoying because when I enter the mall, there are so many smokers and it smells bad.

• Canada
23 Sep 08
Can;t stand smoking anymore. 13 years was long enough. That's it, never again. Can't even stand the smell of smoke anymore. I guess it's out of my system forever.