coke or coke zero?

Philippines
September 22, 2008 11:47pm CST
people think coke regular has more sugar than coke zero but when i taste it it makes me ehem puek i dont know how it taste to you it should be less sugar but it maybe having too much of those artificial sugars.. take note its more sweeter on the tastebuds i love regular coke which one do you like?
6 responses


• Philippines
26 Nov 08
Coke Zero's got too much Aspartame to make it sweet but tastes awful. They're using it in exchange to sugar. Coke regular is a lot better. There are rumors that Aspartame can cause cancer. At least drinking regular Coke won't give us cancer eventhough it'll make us gain weight.

• United States
26 Nov 08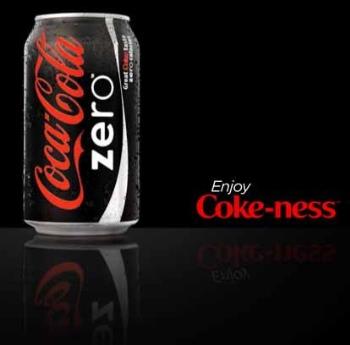 Hi, I drink it if it is the only thing here . It is okay i guess but kinda leaves an after taste with me . I think the reg is much better but i cant afford to waste cals on reg pop . I like diet pepsi for some reason and always have, or I like a sugar free fruit drink



• Philippines
23 Sep 08
Nothing beats the original Coke. Coke light has an ok flavor but it's still not as good as the original. I think they artificial sugar makes it taste weird. As for Coke zero, it doesn't taste like regular coke. It tastes like coke that has no sugar at all and it leaves a weird aftertaste in my mouth.

• Philippines
23 Sep 08
I like the regular coke better cause it has more flavor. Diet coke or coke zero taste like shaked coke.