should fake sites be sued or should there be a helpsite like cosumer courts ??

India
September 24, 2008 1:49pm CST
hi users well now adays we and many of our friends encounter sites which seem to good but when it comes to payout then these sites have no trace infact you just keep on

trying to contact them but still then there is no response to the mails being sent by you this is just so inhuman and insanious activity cause its not about money but

it is about the hard work and devotion that we do towards the site we do !!!!!1 [b] so based on above discussion do you think that there should be a master site where you can put your problems and grievances and it should be just instant like consumer courts

where grievances are solved in instant and infilitators are strongly dealt with [/b]
11 responses

• United Kingdom
24 Sep 08
If there's a problem that you have faced with any site then here's a good place to air your grievances. It's www.ripoffreport.com You can tell them about the problems you faced and it doesn't look good on the company in question. This is also a good to checkout to see if a company is listed on the ripoffreport website, do this before subscribing to anything! Andrew

• India
25 Sep 08
well thanks for guiding us and i wam gonna bookmark this

• United Kingdom
26 Sep 08
Hi, thanks for the best response. Speak to you soon. Andrew

• India
24 Sep 08
Nutan, Please tell me how will you find out fake site on net. plese let me know practical scenerio on it. happy lotting

• Italy
24 Sep 08
I think yes there should be somewhere to report these criminals! I also think that there should be more control over them BEFORE they launch. Some one should check them to see who runs them and what financial backing they have and give them some sort of licence before they can even open their doors.


• India
25 Sep 08
well you say right cause this is an international matter and do not know which country will take the responsibility if such type of thing is encouraged

• United States
25 Sep 08
this site is actually really good for that purpose - if you are looking around and find a site you are interested in - come here, do a search and see if others have had problems with it also if you post a discussion after that about wanting to join - you can find someone in your own community to join under of course to keep the cycle running - if you have been scammed by a site - you should bring it here and let people know

• Malaysia
25 Sep 08
I think theses types of fraud sites should be sued. Nowadays there are countless websites which are scams and are openly available to internet surfers. I was looking for some online job few months back as i am in a foreign country where having a job is not too easy. hence i was looking for ways to earn online, there were unbelievably countless website i found and at two websites i paid 30 dollars, just for the sake of earning. And i dint get any response from the offerer after that. This is really fraud with the general public. In future i will never pay single penny for all this.

•
25 Sep 08
Hi nutanjain, Well that is a good idea and there should one because there are lots of scam site everywhere and people are getting suck into it wasting time and energy and that is onother reason why I don't use other sites. Tamara

• Canada
24 Sep 08
A place for consumer reports would be a great way to keep track of all the stuff that is going on, and can create a good place for people to look and see what sites are legit before they invest any great amount of time in them. There should also be a way through consumer reports or otherwise, to act so that these sites will be liable for their scams.

• Philippines
29 Sep 08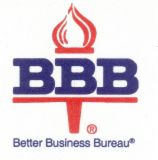 Hi there!

Well there is a site where you can report scams and that is the BBB which stands for Better Business Beaurue. It is not a court but its a website where you can check out sites whether they are scams or not. You can also find read reports of other consumers. If you would notice some sites have the logo BBB with a torch. That means the site is legit and approved. Ciao!


• India
26 Sep 08
Yes it is really needed for the hour , poor innocent people who put all their effort and after waiting patiently for 30 days or more they get scammed.. i just now came across a person's discussion where he has done so many money but had not yet received money so far.. he is waiting for about one month and he says that he has lost hope and confirmed they are scams.. that hurts really atleast for this there should be any site that warns these people and help the consumers.. good idea.. someone should bring it into action