you thanked your friends...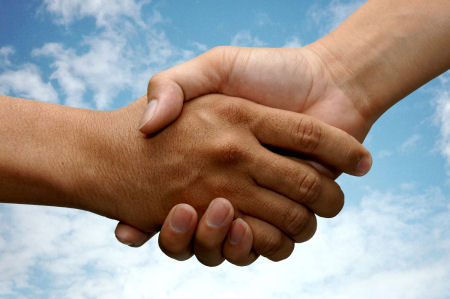 Pakistan
5 responses

• Philippines
30 Sep 08
I always thank my friend specifically my best friend not only for always being there for me in times of difficulties but I always thank her for being a friend-best friend and being a sister all these years (24 years to be exact)there are times that we also have a misunderstanding but we always make it a point to settle our differences. we really value our friendship coz nowadays it's so hard to look for a true friend.

• Philippines
1 Oct 08
hi amlegend... thank you for the BR and I do appreciate it a lot. when I saw this topic I really want to share my thought about friendship coz for me one of the most important things that each individual should value aside for his/her family and loveones is their FRIENDS coz I always believe that no matter what happens TRUE FRIEND will always be there.Happy mylotting...


• India
30 Sep 08
Hi Amelegend, I know that friends as best helper for me and their other friends. Some friend really help you with hartly and without proud.Some friend give help in some particular important manner for them.I always thanks them which friend really help me and think about me Actually I thank of all friend which give me response on my lot.

• India
25 Sep 08
I don't think we have to thank our friend's for being with us for ever.It may bring some kind of disturbance in our relations...Being a friend we should always be there with each other.We are not doing any job to thank them and to expect any thing from others...