Yuwie vs Zenzuu?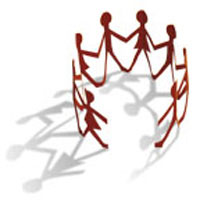 United States
September 26, 2008 9:59am CST
Both are 100% free and are social network sites that connect you with friends. You get paid from both by using it " adding blogs, uploading pictures, refering friends, chatting and hanging out.. I feel Yuwie is more user friendly, yuiwe also allow you to start clubs but zenzuu doesn't.. Zenzuu is more business savy. If your looking for more business associates zenzuu is the place but If you looking for more friends to try Yuwie! Take a look for yourself Yuwie: http://r.yuwie.com/tiptop61/ or Zenzuu: http://tinyurl.com/4p7pft
3 responses

• Philippines
28 Sep 08
Just want to ask, do i have to log-in and out 30 times first before I start earning in zenzuu? I can't be zenzuu rep because i haven't log-in and out for 30 times. If so, would i earn from my downline after 30 days if they sign up now? Hoping for your response.

• United States
29 Sep 08
Yes, log-in 30 times and that lets the system know you are elgible for pay-out and people that sigu-up after you do the smae but the great thing about this is you can log in those time all in the same day, just use the system like you use this one just check it like an email and send other to it also....if you have anymroe question let me know!

• Philippines
30 Sep 08
Thanks. I had already done the 30 log in and log outs and now a zzrep. Just want to ask, do we have to do this every month. I mean the logging in and out for 30 times? For you which site gives more earning, yuwie or zenzuu? Hope you can join me in frenszone. Happy mylotting!

• Canada
26 Sep 08
Thanks! I have never used either but will definitely look them over. Have you been paid by either of them yet, and if so what is the paying system?

• United States
26 Sep 08
I been in yuwie for about a couple of days and I already have about 70 something people friends and zenzuu is about 50 something,, they just pay you to use the site just like mylot,, how crazy is that! Pay system is un heard of check out the link and videos wills go over pay in complete detail

• Philippines
27 Sep 08
I had never use those two. I only use friendster but since you told us here might as well try Yuwie. Currently I'm using friendster but if Yuwie really pays users just by using it like uploading photos, blogs like what you normally do in friendster then I might shift to Yuwie and invite some friends over. I used your link to register. ;)