Give three (3) ideal traits you wish for your partner or soon-to-be partner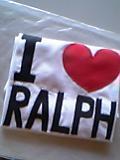 Philippines
September 27, 2008 7:50pm CST
If my partner comes and knocks on my life then i wish my partner would possess a triat of being understanding, understanding in the sense that she would understand my weaknesses and support it. Next trait i wish for my partner is to be supportive, support me with all my endeavors in life and will be on my side on my ups and down. And i wish to have a partner who is hardworking or career oriented, i love people who set dreams and goals in their life, a partner who always thinks of success.
1 response

• China
28 Sep 08
the trait i wish for my soon-to-be partner is just love me in her inner heart,when i am sad,she is sad.when i am happy,she is happy,when i make mistakes she point them out,and forgive me,she shares the feeling with me,understand me,i don't need my partner to achieve how much,what i need is both of us to be together forever.

• Philippines
28 Sep 08
The best thing of having a partner is she brings out the best in you. Makes your weaknesses as your strengths, and your failure a success. He or She serves as an inspiration to make your life keep going. It improves your physical and inner self. Bring you up when you are down. Helps you to reach your success.