Favorite quote

Canada
September 30, 2008 6:33pm CST
My favorite quote is "PAIN IN INEVITABLE, SUFFERING IS OPTIONAL" If you think about the quote, it really is something that can be used and taken literally in many circumstances. One can't stop pain from arriving, whether is be emotional or physcial but the best thing one can do for themselves and the people around them is not to let themselves suffer constantly about the issue. Anyone else have a favorite quote?
2 responses

• Philippines
10 Oct 08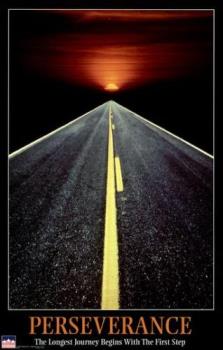 I have many favorite quotes, here's one.. "The longest journey begins with the first step." For me it means that if I want to achieve something I must start now.

•
2 Oct 08
I think that is true. We often allow ourselves to suffer from emotional pain when we could accept the pain and try to move on with our lives. Seeing suffering in others requires us do anything we can to help to stop that suffering. Here is one from that great philosopher Socrates: If all misfortunes were laid in one common heap whence everyone must take an equal portion, most people would be contented to take their own and depart.