Which season do you like?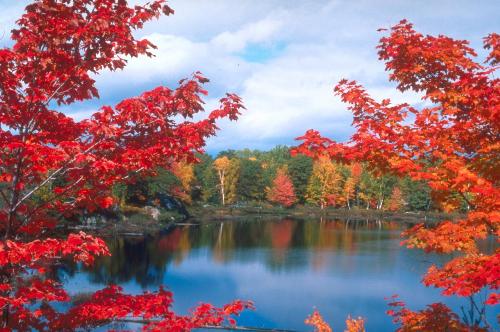 China
5 responses

• Malaysia
2 Oct 08
I come from Malaysia. Here does not have four seasons,what we have here are only sunny days and rainy days. But I prefer autumn too. I can imagine how beautiful the scenery will be during autumn. How wonderful if Malaysia has autumn! Lol.

• China
2 Oct 08
Hi, I known Malaysia is too hot.You can travel to China northeast.There have four seasons.The autumn there is very beautiful!Thanks!

• China
2 Oct 08
i like spring and autumn. spring is the most beautiful seasons in the year. its' often sunny, colorful flowers and birds sings. it's very nice. as for autumn, red maples, cool weather, rich fruits, also very nice. i like spring and autumn since i was born. i don't like too hot or too cold, spring and autumn have best temperater. how do you think so?



• China
2 Oct 08
I agree with you,the summer is too hot, the winter is too cold,so most of people like spring and autumn!Thanks for your response!

• United States
2 Oct 08
i like spring but my allergies and asthma dont!! i like it to be cool during the day and freezing at night

• China
2 Oct 08
Hi, Good health is very important for us,more exercising ,less surfing!Spring is full of hopes,I like it too!Best wishes to you!

• Philippines
2 Oct 08
Hi there! Here in the Philippines we only got two: Rainy days and summer days. I love summer days because this is the time where we can go to the beach and hang out with my family. Summer for us is time for relaxation and fun. Also, you can enjoy the full bloom of flowers during summer. When it is raining hear, it is raining hard and there are many floods around so I am enjoying my day outside while it is summer since it is very hard to go out when it is rainy days.

• Philippines
2 Oct 08
I like autumn but there's no autumn here in the Philippines. I have penfriends who send me postcards of autumn then I send them the summer scenes of the Philippines.