How much did you earn for the month of September?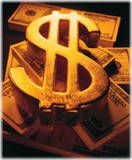 Japan
October 2, 2008 4:12am CST
It's October, It's Halloween month. Now, have you counted how much did you earned last month?Me? Since I just started the online business last late of Jun 2008, my earnings were still very low but ascending every month (Thank God). So, for the month of September, I earned (received payments) a total amount of $36.49 only. How about you friend?
3 responses


• Hartford, Connecticut
2 Oct 08
6dgr is a NEW social networking site that is paying members for referrals -Right now (as it is new) it has only set up the payment system for US residents. but everyone is free to join and they have informed us the payment option for international members is right around the corner- probably even this month. for US residents they pay $4/$3/$2 for referrals $4 for your direct, $3 for your referrals referral and $2 for theirs. For non-US residents the pay will be $2/$1/$1 I have a link on my profile page if anyone wants to check it out. or add me as a friend and message me- I will send you more info.

•
2 Oct 08
I am awaiting a payment from my search finds of £20 and i just qualified for payout here at mylot i must admit i havent been trying much but am determind to get back ontrack and earning again this and mysearch funds are the only online earning sites i use

• India
2 Oct 08
for the month of september, my mylot earnings itself is 13 dollars. I made about 5 dollars through another back=linking. and, yet another 20 dollars .. which is also yet to come, through cut, copy paste job .. in work from home. so. Totalling, my earnings are 38 dollars for the entire month of September. Oh, can I buy the Villa now? lols.