A Mountain Top Experience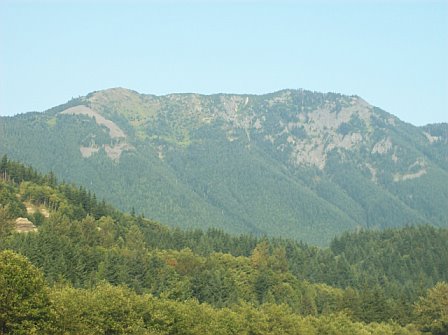 United States
October 3, 2008 12:16pm CST
I wanted to share with you a bog that i had written a few weeks ago while I was travelling in Washington State, in the Cascade mountains. Please read this short blog and let me know what you think? As you read what feelings were you having? http://doubleloveyou.blogspot.com/2008/09/without-excuse.html Do you ever feel like there is more out there?
3 responses

• United States
7 Oct 08
I read your blog I tried to leave a comment but I have to have a account to leave a message. I left the message but It would take, Anyway I read your Blog it was a nice Story that just goes to show you God is an Awesome God, and He heard you. And this was a way of him letting you know that he heard you. God is Awesome! I have even felt his presence. When I use to sing in the Choir at Choir at Church I always felt his presence. Even in the Congregation I have experience his presence, So I know what you are talking about. Thanks for sharing this Blog.

• United States
7 Oct 08
thanks Marcia, I wanted people to read that. I was able to go to Mt Rainier the next day. I am in the process of making a video of my trip there. I hope to share that with everyone soon. I plan to go back there an summit the mountain. I wish I could put into words what I felt out out there. Thanks again.

• United States
7 Oct 08
Thats great I would like to see some of the pictures too!

• United States
9 Oct 08
I will probably put the video on God Tube. I will let you know when it is there. maybe i can work on it some this weekend.

• United States
18 Oct 08
My mountain top esperiance came as a young boy looking at the stars. Al those lights God put in the sky. It only became greater as I became an amature astronomer. It's a hobby I often miss my life gets to busy to leave the city lights or even read about the wonders of the heavens. Teh more i learn of the universe the more I see God and the more pity I have on those who seek a "scientific, evolutionary" view of the wonders of the heavens. God's magesty is so evident and only becomes more so as they try to explain it away. I have seen so many theories come and go and be replaced by even crazier ideas. The most interesting thing is looking at the works produced by christian scientist who look at the universe "as is" without the lense of "how does this fit in Darwin's plan?" Strangely enough thier theories gain more and more credibility while dozens of "pure science" theories come and go with the wind. From the intracacies of photosynthisis to the source of the Great Red Spot on Jupiter the truth of God's perfect design is inescapable. If the people who saw the miricles of Christ were condemned for seeing and not accepting what will happen to all the "Scientists" who study God's miracles for a living and reject Him?

• United States
20 Oct 08
I will tell you what will happen with them...They will be "Without Excuse" when they stand before our Righteous Judge on Judgement Day. I pray that they would see God's creation as His creation. That they would be enlightened to the truth. Thanks for the response.

• Davao, Philippines
14 Mar 09
i really love the creation of God specially mountains. By this mean i can reflect myself how God created all our needs to satisfy us but sad to say not all of his creation think about his creation. This is the evidence that God really exist. How can a big bang or theory of evolution explain how life exist. Science can extend people's live but why science can't stop our body to die. This is a wonders of God creation. Thanks for being one.