the biggest loser in the offseason? what team?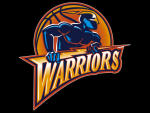 Philippines
October 3, 2008 8:42pm CST
for em the biggest loser for the off season would definitely the golden state warriors. after losing baron davis to the clippers they also loss superstar monta ellis to a freak accident and would definitely sideline for sometime now. they got corey maggete and marcus williams but the hole that baron davis has left is a very large one to fill out. ronnie turiaf and dan dickau can help but not so much. i predict they can't make it to the playoffs.
No responses