What to do about lazy neighbours?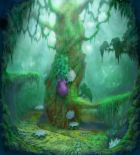 November 6, 2006 2:01pm CST
I like to take pride in my garden and make it look nice. I bought my house two years ago and the woman next door bought hers at the same time. I mow my lawn every week and keep the garden looking tidy. I may not be the best gardener in the world but the grass is always short at least! My neighbour has let her garden get out of control. The front lawn joins on to mine and it's about 3 foot deep with weeds everywhere, it makes my house look bad too! I don't know what to say to her to get her to mow it. I said did she want to take it in turns and mow each others when we mow our own but she never bothered to mow mine! I ended up mowing her lawn for about 6 months! She is young, fit and healthy but admits herself that she's lazy. What can I do?!
No responses