which sport you like most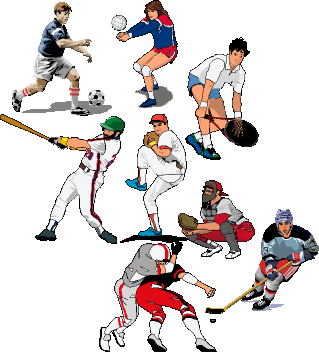 Pakistan
6 responses

•
6 Oct 08
I personally preffer tennis . It's a wonderfull individual sport that allows you to develop the mental strength needed to overpower your opponent, something you can often use in real life as well. From the team sports i often play handball as it is very popular in my country, it is very dinamic and it creates that team spirit we all enjoy when being in a community. Big companies have observed and used this for a while now for creating that bond between their employees through different similar activities.

• India
5 Oct 08
I love Cricket.. and some times Hockey and football . but firstly i prefer cricket....


• Malaysia
5 Oct 08
The sport i like most is playing badminton. And i like to play double and not single. The reason is because playing double will not so tired yet still can sweat for whole body. Is really fun while playing badminton, it also help the mutual understanding for me and my partner. As my company do provide a session for the workers to play badminton, thus most of the time will date some of colleague to play that together. Really enjoy that.




• China
5 Oct 08
I am on a diet and i need to know which sport is the best for my diet,so in the later days ,i found running slowly is the best way ,and everyday i choose this type of sports to keep my fit and aslo ,it is much healthier for the heart and less stressfui on the body.it is better than jogging beacause your leg are doing most of the work when you jog,it id better that weight lifting beacasue that focuses on building muscles. besides,pingpang and volleyball are pretty fun.