letting go of a dog is so hard...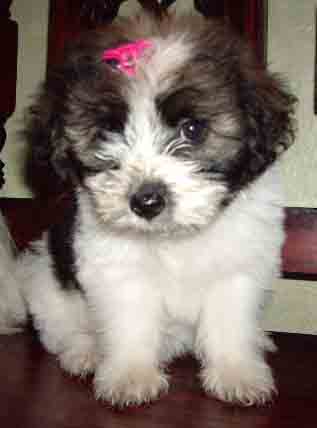 Philippines
October 6, 2008 11:04am CST
we already have 5 dogs in our house and the truth is they are really hard to manage at times since these days we don't have a 'helping hand' in our house. so aside from the daily household chores, attending to all our dogs' needs can really be tricky at times. but we never failed to feed, bathe and groom them. we have 3 male dogs and 2 female dogs. and it is inevitable that one of the female dogs will get pregnant. if ever they bore more puppies, our family would select a friend whom we know can attend to the dog's needs well and we would give them the puppy/ies at the right age. a few months back, we had a new addition - this one cute little puppy, her name is trix. she's so cute and sweet. she would always approach us when we arrive home and wiggle her tail happily. it's really good to feel that someone is so happy to see you after each day. she would always follow me everywhere i go and would always want to play with me. but our family decided to give her to a friend since we know that she will be taken care much better in their place since we already have 5 dogs aside from her. it's been almost a week since we gave her to a friend and we still feel lonely and miss her. trix brightens our days with her playful presence. we miss her terribly. even if it is for his/her own good - it's really hard to let go of someone so dear...
2 responses

• India
6 Oct 08
hey that dog is too cute i know what feels when we have to abandon a dog which had stayed many months with us first i had on small puppy it was an street dog it was hurted so i took him i stayed with him many months then it became very big and started barking on us bothering us not me other cuz he never use to saty with them so it was bothering others then we had to abandon the do i was very sad to leave a puppy who has never seen outdoor world i never use to tske him out mostly he played in our terrace so i did'nt think to abandon it . it is very bad to leave puppys alone it use to eat nothing but pedigree i dont know what he would be suffering now so when i think about it i become very sad. but i have two dogs and few puppys now so i play with them