Who on here believes in WitchCraft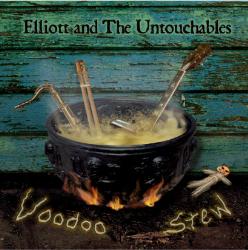 United States
8 responses


• United States
6 Nov 06
I mean the serious like santeria and voodoo

• United States
7 Nov 06
Witchcraft is an earth based religin. Like Christianity there are many diffrent denominations. You have to choose which is right for you. We dont serve Satan or the Devil. We dont belive in them and dont think they even exist. We worship the same God as everyone else, the thing is we also believe that God has a partner she is called Goddess. We also worship nature. The very thing that brings us fruit, vegitables, and meat. We dont do any kind of sacrifice, personally it is discusting. We are fun loving people who just want to live in peace without being placed in groups and discriminated because we are diffrent. We are normal people like you who choose to worship in diffrent ways, that does not make us evil. If you have any questions please feel free to ask. I have no problems answering.

• United States
7 Nov 06
I don't think it should be considered anything but a different religion. Is it true though that pagans don't practice "black magic" because of the implications of it coming back on you? I read somewhere that the energy you put into the universe is eventually going to come back to you so it's best to make sure it's always positive energy. Is that true, or is this a doctrine unfamiliar to you?

• United States
7 Nov 06
I do not, I beleive In God only.

• United States
6 Nov 06
I do, but then i am a Pagan so I practice it.


• Philippines
18 Dec 06
i confess i had a "the craft" phase when i was young. hehehe remember that movie? but no. it's scary, i think.

• India
8 Dec 06
I dont actually belive in which craft, because in this age of science every one looks at you differently if you tell you do believe in them. But sometimes i experiences what i face question me outrightly about my opinion and incapability of science to have answers for all questions.