do you like mylot

India
October 7, 2008 2:00pm CST
hi guys so yesterday i was using mylot for a hour and inreturn

i got a good income and im happy but there are many things that make me sad

but what about you you like this site do you want anychanges in mylot say here we will tell the admin thrgh our disscussion.

7 responses


• India
7 Oct 08
ok thats good that thankx for sharing but dont you think there is any drawback in mylot

• India
7 Oct 08
ya there is one draw back that it make you stick to your computer chair lol



• India
7 Oct 08
i love it like anything but want to earn something thorugh it .can anyone tell me how shall i earn money through mylot.


• India
7 Oct 08
oh well thanx a lot for ur valuable comments buddy now i'll surely go for nice topics for discussions

• India
7 Oct 08
it was pleasure helping you happy mylotting

• India
7 Oct 08
thats good u love it soo much

if you want to earn more than you should respond with more than 3 lines and make few disscusission of good qwality. uploads pics with a new disscussion be active and participate in news and all anyway thakx and happy mylotting



• United States
7 Oct 08
I live mylot very much. I have it open on my laptop most of the day. It is fun to drop in and see friends. I often get some very good advice or learn something new. That keeps me coming back.

• India
7 Oct 08
thats good thankx and happy mylotting


•
7 Oct 08
i love mylot, i think its a great site and i dont think i would change anything to be honest, i have met some great people here and made a few pennies at the same time so i cant complain one little bit

• India
7 Oct 08
ya we all love mylot and congrats about your earnings it seems that you are very old member m i rit

• United Kingdom
7 Oct 08
I absolutely love My Lot, this is a great place to be! I love everything about this site. I'm sure that it is fine as it is. I'm not sure what you are sad about though in relation to this site. I don't know whether you have had a bad experience or anything or perhaps you have received a negative comment from someone? I haven't been here that long myself and so far, everything is turning out as I expected. I hope that things improve for you anyhow, just keep on posting and your income will improve as well. Goodluck. Andrew

• India
7 Oct 08
hey andrew thankx for participating with us and ya this realy a great place to hang out

you know many times people says that they forgot that they are doing all this for money

they participate because they like it i also like it ya its tru that there are some drawbacks but nothing is perfect the thing is that how we take it as that matter any way happy mylotting thankx again



• India
7 Oct 08
hey welcome to mylot so you are now one of ous mylotters there is a thing that make me sad is that we have to wait for 1 month for the payment to recive i understand that there are many users so its natural and there is also one more reason that make me sad that some time mylot pays very less .

• India
7 Oct 08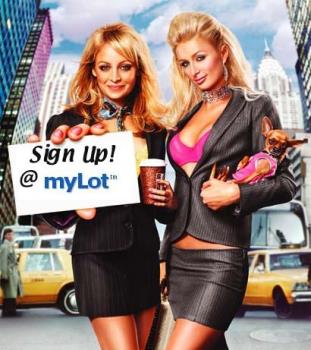 yes i like this site

its a great place for social networking and users also get their chance to share their feelings with others and also they may discuss or find solutins to their topics and on the part of earnings if you say then its a bit of slow its

fair but it should gie the sahre as teh hardwork is done by the users and also copy paste limitations

rocks as it prevents spammers adn also improves typing skills of the person