How many hours do you sleep in a day?????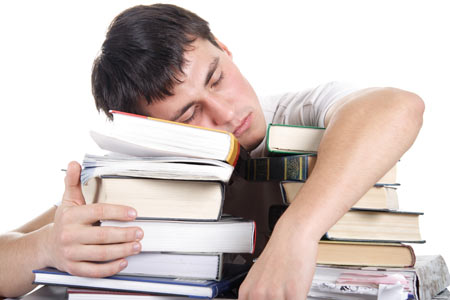 India
4 responses


• United States
7 Oct 08
It varies, In fact, I usually sleep for 8 hours, I think, for most of adults, it is sufficient for the work next day. However, if you don't have a high quality of sleep, eventhough you have stayed on bed more than 12 hours or more, you will still find it difficult to make yourself concentrate on your work. Thus, I think the sleep quality decides the sleep quantity. What do you think of ? Enjoy our sleep! Enjoy our life!

• Italy
7 Oct 08
I usually sleep eight hours, but sometimes happens that more or less when I go to bedroom over midnight to remain at PC on MyLot (LoooooooL), it's depend! xD

• United States
7 Oct 08
I keep meaning to go to bed at ten/eleven but somehow I keep going at 2am. Then I get up around 7:30am to go to class, I'm in class until afternoon when I work until evening. Then I kill the rest of my spare time online. Honestly... I wish I were getting more than 5.5 hours, I usually kill about 10 hours trying to pay off my sleep debt on weekends lol.