Favorite time of day/night?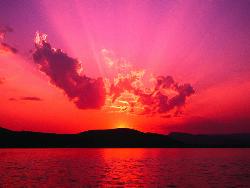 United States
November 6, 2006 4:00pm CST
So what is your favorite time of day/night? I love it just around sunset, when the work world is winding down, and the sky is filled with beautiful shades of red, orange, blue, and purple... so how about yourself?
3 responses