if only or a walk to remember?!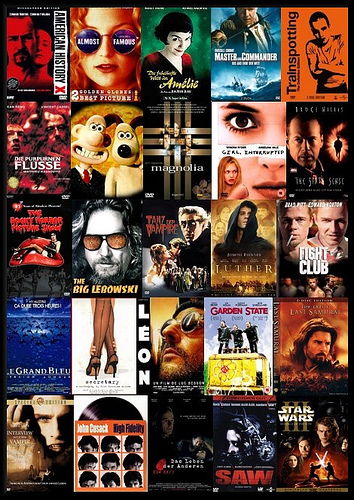 Philippines
October 9, 2008 4:53am CST
if you have watched this movie..what do you liked most?! "if only" or "a walk to remember"?! I loved "if only"..for me this movie means a lot like living another day with the one you loved most which happens to passed away, giving and sacrificing for your special one..if you could relive that day, would you do the same thing the guy has done?! oh my, though this story is tragic, i love it very much..my life has been touched by this movie, that's how love can move..
2 responses

• Philippines
10 Oct 08
i like "if only" i have been really teary eyed when i was watching that movie..it really hurts to know that your safety has caused your love ones life..it is painful yet a very very wonderful and heroic act of showing your love to someone..you will be remembering this kind f love forever..

• Singapore
10 Oct 08
I did not watched any of the two movies b4, but i think i will like, 'a walk to remember' ^_^ I believe a walk to remember will be more touching as it's closer to my lives.. And in our life, we have many walks with different ple, but how many of these walks do we actually remember?? ANd who are those walks with?? What did we talk about during these walks?? NO walks can be the same, because topics being talked about are different, the ple are different and the feelings are different too ^_^ And if there's a walk whereby one can really remember, that will be the most important walk of our life ^_^ hehe