whos gonna be the dominant force in mens tennis in 2009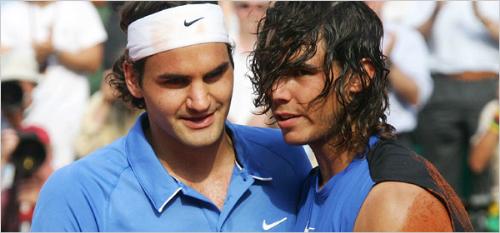 India
October 9, 2008 3:26pm CST
Rafael Nadal is on fire this year winning 2 of the 4 grand slam events along with the olympic gold .. while by winning the US Open .. Roger Federer has proved that hes still a force to be dealt with.. so . wot u think people.. whose gonna be the dominant force in 2009 out of the 2 or is it gonna be someone else:)
5 responses

• India
5 Feb 10
we already know the answer, now the quest if who is gona do it in 2010.

• United States
4 Dec 08
I think that Federer will make a comeback. Nadal will continue to play the way he does, and Djokovic and Andy Murray will win more matches. Personally, I want Federer to make it back to the top, but that is just my preference. :D

• Italy
10 Oct 08
It will be again a year titled 'Nadal or Federer'. I do not see any other player reaching their level. If you ask me which one will be more dominant, this is very hard to answer. My prediction is that Wimbledon will see Federer returning on the top spot. The race for number one will be more tough than this year, because Federer will perfomr better than this year. And starting from number two is always easier than defend number 1.


• Philippines
12 Oct 08
I think both Rafael Nadal and Roger Federer will dominate the 2009 grand slam events. Being the dominant force last yr, Rafael will surely be the top contender. But 2 more persons can definitely add to the challenge this coming grand slam season, Novak Djokovitch and Andy Murray.