What can we do to save earth, save planet?????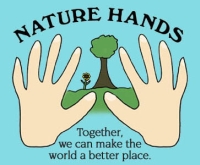 India
October 10, 2008 1:21am CST
Hi friends!!!!Today i was going through an article in the daily journal about the ozone layer depletion. The ozone hole has become bigger than last year. This made me wonder as how many of us in our daily life do something for making this earth beautiful and a better place to live in. With the times, the NGO's are coming up with "GO GREEN, SAVE EARTH" programmes for saving the earth. How many of us give the tiny bit of effort in such programmes to make them successful.... or atleast to educate ourselves with the ways and means to do so? Come friends - "LET US OPEN OUR HEARTS IN UNITY AND HEAL THE WORLD!!!!!". Share your views, thoughts and concern...
3 responses


• India
10 Oct 08
Hi Fedas... Thanks a lot for your response. Yes i think you are partially correct about people's ignorance and lack of interest in environmental issues, but i think there are many active NGO's who are propogating and trying hard to spread the concept and awareness among general public... Happy myLotting!!!!

• Ireland
10 Oct 08
People have to much problems that to think about the earth. That to change peoples mind kids must to have a lesson in school about how to save the earth. I remember when we where in school once per month we had a geography lesson "how to make earth better". But i don't think that this will be enough now. From first year when kids are going to school they must to have this lesson and at least once per week. I know it's a long process but i think it's only one way to change everything