Children's Books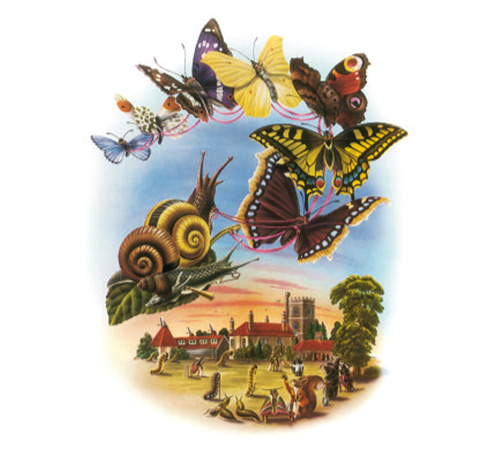 United States
October 10, 2008 9:44am CST
I've always been fascinated with illustrated children's books because I grew up reading them and enjoying the beautiful artwork. I was having trouble accessing my email this morning so I decided to do a bit of browsing via my homepage(which I don't browse nearly enough). I happened upon a link to a beautifully illustrated children's book from the 1970s. The author's name is Aldridge and the title of the book is The Butterfly Ball and the Grasshopper Feast. There were 8 photos posted from the book and I thought some of you might enjoy seeing them. You can visit the site at:http://www.guardian.co.uk/books/gallery/2008/oct/08/alan-aldridge-butterfly-ball?picture=338400732
3 responses

• United States
10 Oct 08
Wow, very beautiful. We have one or two books like that. They are older. It's nice that you were able to enjoy the books like that. At this point we take our daughter to the museum to see works of art. Not many books anymore have such wonderful pictures.

• United States
14 Oct 08
We do seem to be losing more and more of the beautiful things in life, ersmommy. I've always cherished books and I tried to instill in my daughters that same love that I have for them.

• United States
10 Oct 08
worldwise1, Very nice illustrations, most artfully done. I guess some of those older books did tend to do so well with providing lots to look at. The newer books for children seem to be much more simply drawn. At least, the ones I get and read to my daughter seem to be far less ornate than these. Every once in a while, we check out a book from the library which is beautifully done. I really think the illustrations add a lot to the story and to the child's enjoyment of it.

• United States
14 Oct 08
I agree that the art of illustration seems to have declined a lot, Daddy, or maybe it's just the subject matter.

• Malta
10 Oct 08
Thanks for the illustrations. They are really beautiful. Thanks for sharing I really enjoyed watching them.

• United States
14 Oct 08
Looking at beautiful illustrations brings me great joy, ronaldinu! I'm happy that you got some joy from them too.