Need a pillow......while sleeping???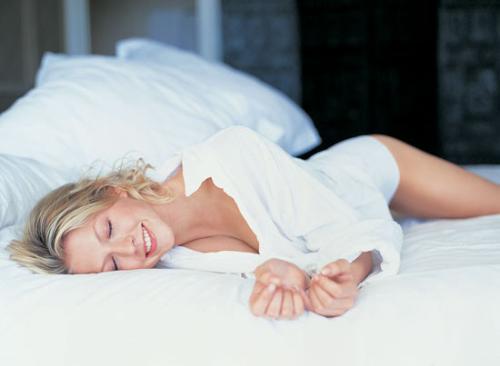 India
9 responses

• Philippines
11 Oct 08
yes..of course..i can't sleep without any pillow under my head and over my head. i have this habit of sleeping of putting/ covering my face with pillow.

• Philippines
11 Oct 08
Yes, I need a pillow to sleep. Sometimes I need two pillows so that my head is really raised up. I can sleep like this but really I do this just to think about the things of the day before I sleep. I don't intend to sleep in this position but it does happen that I fall asleep immediately. Cheers!!

• Philippines
13 Oct 08
yeah, a pillow definitely works for me. I like to have a big pillow under my head so that it is elevated way high. I can fall asleep better with a pillow. Cheers!!

• India
12 Oct 08
hmmm sometimes i really need a pillow to sleep..but some times i don't need them...i completely depends whether i m feeling very sleepy or not...i don't think pillow matters to me much!!happy mylotting

• Philippines
11 Oct 08
i can sleep with or without a pillow on my head but it makes me comfortable when i have a pillow to hug. i have a two square pillow, the one is on my side and the other one is on top of me and i hug it with my two hands. but when i am awake the two pillows are all on my feet. i wonder how they get there.

• India
11 Oct 08
Hi friend!I don need a pillow as im not comfortable with it.I use a thin pillow rather than a big one.Its advisable not to use a thick pillow as it will disrupt blood circulation to your brian. Happy myLotting


• India
11 Oct 08
Yes I badly need a pillow while sleeping.I dont keep my hands below the pillow but I need pillow because without pillows I am not able to sleep.I feel relaxed when I am sleeping with my head on pillows.I keep my hands on my chest while sleeping.

• India
11 Oct 08
Hello,Tuyakiki! Of course I need a pillow to relax and sleep resting my head on it.I keep my hands over my chest while sleeping.Some times I rest my head on my hands,Thanx.

•
11 Oct 08
Im a pillow lover during bedtime. Before when I and my hubby was not yet married i sleeping on my bed with 6 pillows plus one big pillow. I feel comfortable having with them. One for my legs, one for my back and in front and two under my head. Coz i wanted to have more soft and smooth feelings while sleeping. I usually hugs my big pillow and wrap it with my arms. But now i got one pillow left, you know why? Coz i got my husband hahahaha. Happy posting.