3d4d ultrasound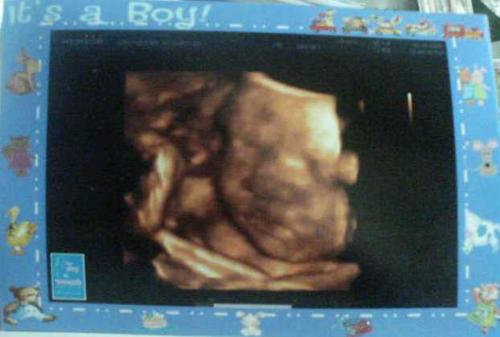 Philippines
6 responses



•
11 Oct 08
Wow that is so cool! I have four kids but I missed out on the new ultrasounds and so only ever had the old ones done, and I thought they were good but now they are even better. It is like having a real photo of the baby!

• Philippines
12 Oct 08
Yah, it was really nice having this kind of technology. Now, anyone can see their baby while still inside the mother's tummy. Isn't amazing? I was quite teary-eyed having while having this procedure. You should try it in case you are having your fifth child.

•
12 Oct 08
Ahhh, maybe if I had not had to have a hysterectomy I probably would! Good luck with everything xx

• Malaysia
13 Nov 08
It's really amazing when I knew there's this kind of new technology. I am going to have my 3D/4D ultrasound at the end of the month, I can't wait to see how my baby boy look like.


• United States
12 Oct 08
How cool! I never had this type of ultrasound done when I was pregnant with my kids. I have the old fashion style ultrasound pictures where they don't look like babies!

LOL Congratulations!

• Thailand
11 Oct 08
hey maroseqf best best best and best of luck for your delivery i will pray to be normal everything during delivery hooooo it's soo hard to give birth and you are going to be hurt soooo much but you will feel better when you see your baby boy i can really feel the excitment because i want to be a mother for my child who will say mee mama mama hooooo best of luck and i wish you happeness in your life soo cute babbyyyy!!!!!!!!!!!!!