Do you feel that you will be spending less this holiday season?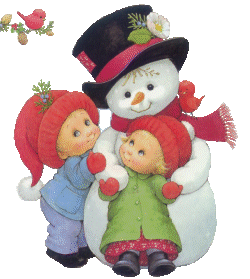 United States
October 11, 2008 7:28pm CST
Do you feel that the economic crunch will have an effect on spending this holiday season. Have you already made plans to cut it back? MANY PEOPLE HAVE TOLD ME THEY ARE ON A MUCH TIGHTER BUDGET THIS YEAR. HOW DO YOU FEEL ABOUT THIS AND what will you do to stretch the budget?
5 responses

• United States
12 Oct 08
Yes, yes, yes, yes! I am going handmake more of my gifts and the ones that I do buy shall not be too expensive.

• United States
13 Oct 08
I would love to hear about some of your gift ideas. I am really on a tight budget and will need to come up with alternatives because I cant afford to spend what I did last year.So will appreciate all tips and suggestions. Very large families and very little money to spend!

• United States
13 Oct 08
I like to crochet cute pot holders using leftover yarn, I repot cuttings (you can get many inexpensive little pots and dishes) from my houseplants and start now so they have time to root and grow before Christmas, bake different bread mixes. Hope these idea help?

• United States
13 Oct 08

That is a great idea because I just bought a bread maker. I could do that for everyone. I like your ideas and everyone in the family loves plants so they would make great gifts with this crew. Starting now will help get the list in order. Appreciate the tips!

• Ireland
15 Oct 08
Well, everybody in my family and probably all of Ireland will be spending less this holiday season. The Irish government brought out a new very harsh budget yesterday and we are going to have little or nothing to spend at Christmas. Of course the retailers are going to suffer as a result of this but they can all blame the government.

• United States
15 Oct 08
Its a shame that the government makes so many decisions that hurt all the people. We have to make the best of whatever they decide for us. I hate to see Christmas suffer because its a joy and celebration of the Lord. I pray that things will get better for our world.

• Defiance, Ohio
13 Oct 08
Yes, I will be spending less this on Christmas. Economy has bit hit hard everywhere. Yes, I feel the economy has had a big crunch on people's spending habits. But I don't think many are spending less. They are shopping early. More through out the year, going on line and looking for the best deals they can. There is nothing my family can do to tighten our budget. It is as tight as it can get.

• United States
13 Oct 08
That sounds like my budget,,,lol it cannot be tightened anymore now....I am working on ideas because I have so many in the famiy . I have to have some reasonable way to cover alot of people.

• United States
13 Oct 08
I know I will be spending less, and will not be buying for as many people. We are just scraping by and it is going to get much worse, I am afraid.

• United States
13 Oct 08
We are on a tight budget too. I defintly have a very limited amount to spend this year !Will have to get creative and make some things and stretch those dollars as best as we can.It would be good for someone to start a post on creative, cheap ways, that we do things for the holidays and for Christmas.

• Norway
12 Oct 08
I am not on a tighter budget this year. However I do not feel that we should spend as much as we have done some other years. It is simply not necessary. I would like to drop gifts between the adults in the family. i do not think many really enjoy getting the gifts. If so I really do not see the point.

• United States
12 Oct 08
we had a great post going last year with ideas for everyone on a budget. We had many,people contribute terrific ideas that made nice gifts and wernt costly. I am hoping I can talk Trans into helping starting it and well have another good one this year!