Please give ideas for a theme for Christmas lights? We are having a contest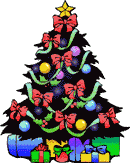 United States
October 11, 2008 7:45pm CST
and we need a new theme and a new plan for this year.We can do anything but need a unique idea in order to win. I am asking now because we have to plan the purchase and amount of lights that will be needed. All sugesstions will be considered and appreciated.
1 response

• Australia
12 Oct 08
I noticed last year a lot of the houses around near me had those beautiful lights that hang down like snow drops, I know i am not explaining very good, but they look so delicate and for some reason I think they look classy...not sure what sort of a these though but those lights are beautiful.

• United States
12 Oct 08
That would be great to add in. Its alittle hard trying to think of a theme. i WILL APPRECIATE ALL IDEAS AND hopefully get one decided. Last year we did the American flag in lights. Have to do something different this year.

• Australia
12 Oct 08
I am a rock n roll lover, wjhat about a 60's rock n roll theme.

..

• United States
12 Oct 08
I dont think anyone has done that yet.....so its a good idea! Please list anymore that come to mind and will see what all we come up with.