Do you watch The Simpsons?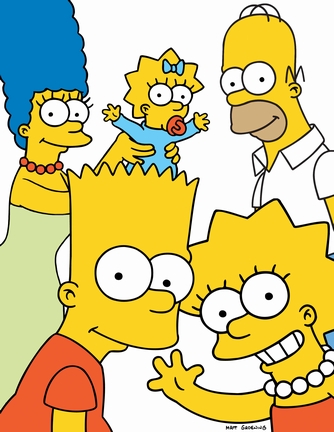 Slovak Republic
October 12, 2008 8:31am CST
When I was younger I was watching a lot of cartoons. I was mostly interested in those I consider to be nicely drawn. I liked Tom and Jerry, Looney Tunes, Wall Disney's cartoons. As I was getting older I still more realize this cartoons are dedicated to young children. Then I saw The Simspons in the TV and I got to like this cartoon very much and I still do. The drawing is just awesome:)The humor in is really great I have seen lot of episodes more than once and I still enjoy it. What about you, do you like the Simspons? Do you watch this cartoon and do you think it is funny?
4 responses

• India
12 Oct 08
Yes i do watch the simpsons and itz cool...but agree with echo's comment that its much suited for adult ppl rather children but they are also many other shows i liked that is family guy and king of the hill..Hope this helps tc

• Malaysia
12 Oct 08
I love watching the simpson but I really feel that kid shouldn't be encourage to watch this. It may be a cartoon but the message is simply targeted for more adult audience. I still watch any reruns that aired in the tv.

• Slovak Republic
12 Oct 08
You are definitely right. The humor contained in this cartoon is surely not dedicated for children. That's why I like it now and do not care about it when I was younger. During those times I did not understand the humor properly so I was not interested in that. Now I can value it much more:)

• United States
12 Oct 08
I do, and I really enjoy watching them. I hate to say it, but I haven't watch much of the new season, but still enjoy the old one.

• United States
12 Oct 08
I used to watch the Simpsons until it got really weird, I can't stand it now along with Family Guy and American Dad. I know that's not the popular opinion, but it's the truth. Luvses, Jenboops