Family comes first or work comes first?

Malaysia
October 13, 2008 9:34am CST
Most of us are caught in the "rat race", the race to make more money to pay our loans/debts. But have any of you ever neglected your family due to your work? In your opinion, work should come first or family should come first? To me, it has to be family. :) Enjoy the comic which I've prepared before this.
7 responses

• United States
13 Oct 08
I would have to say family, we all can do without some material things in life as far as money is concerned and the economy is making it hard to afford even the things we need. I think though in the long run I would rather drive the same car for a year longer then miss a day I didn't have to with my family:)

• Malaysia
13 Oct 08
But if you lose your job (touch wood), you might not be able to feed your family and especially during this looming depression, things might become very very difficult for you and your family. And what if your boss one day told you this "Finish this today or you don't come back to work tomorrow" when "today" is actually 1 of your family member's birthday? Touch decision right?

•
16 Oct 08
Family. I have lost a job when it came to going to work or staying home with my sick son. No regrets about it. If my son is sick I stay home with him. I would never send him to school or to a sitter if he is sick. My place is with him when he is not feeling well. Jobs come and go. Family is forever and most important.

• Malaysia
16 Oct 08
I'm sure your son will appreciate this. :) And I believe you've made the wrong choice. Jobs? You can always find another one, maybe a better one, if you try hard enough and if you're good enough. :D

• Malaysia
16 Oct 08
Gosh, I must be lack of sleep. Sorry for that pinkpassion. I wanted to say "you've made the right choice". So sorry for that. :( The entire sentence was saying you made the right choice. =_=


• Philippines
15 Oct 08
I've been married for more than five years now and at present, we do have one daughter for a child. My husband and I do have separate jobs; I earn more than my husband, too. But still, we find it difficult to make ends meet because we're still in the process of paying all of our outstanding monetary obligations with various individuals and institutions. I guess with our current financial status, I couldn't easily give up my job to take care of our child not that I don't want to but more because I think it will be a lot harder if we were to depend solely on my spouse's income from his unstable job. Even before I graduated from college, I already have plans to put up my own business because I prefer being my own boss rather than working for someone else. Unfortunately, I don't have the required capital to start one so I have no other choice but to be employed in a company. This is definitely my personal choice because I want to spend more quality time with family and friends. But I'm afraid that several months from now, I will be forced to be jobless because the company I'm working with for nearly four years now is planning to close shop by the end of this year or until the first quarter of next year. However, I feel that this will be a blessing in disguise because I think I will be able to be with our daughter much of the time; aside from the fact that I could hunt for better jobs or put up a small business.

• Malaysia
15 Oct 08
mykmari, your reply is a very good example of my question whether family comes first or work comes first. I've put yours as the best response :) I know that sometimes, things will go beyond our control and people will be left with the phrase "I have no choice". But to be honest with you, I hate that phrase. I promise myself that I will never use that phrase because I always have a choice. No matter how desperate situation becomes, it's still possible to turn the tide and come out successful. I also understand the part where commitments come first before our own personal ambitions. Because I, too, have commitments. Well, you now have few months more before the end of 2008. Maybe you can start thinking of selling some stuff in eBay or taking up part time job like data entry at home? It might not earn as much as your current full time job, but it is better than nothing. Furthermore, you can spend more time with your daughter. I think no matter how bad the economy is, there will still be opportunities out there for us to grab. Stay hopeful !

• Morocco
13 Oct 08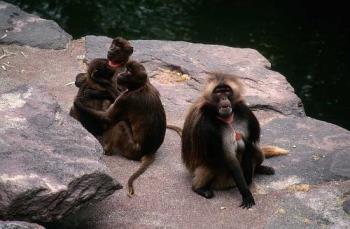 I think that work must come first why ? because the familly should be based on a stronge support , no earnings = bad life , specially in these days where every things are getteng more expensive then else , .. As far as I'm concerned I do recommend each one who wanna start a familly , to have the ability first to make it work corrcetly , if we look to this subject from the side of economies , your futur childreen will be the first damaged ,bad living = bad earasing = bad teaching .... think about this . For sharing

• Malaysia
14 Oct 08
Yeap. The parents must make sure they have the money to raise a child (healthily) before planning for one especially during this 'depression' period. Education and food, all of them need money and without a proper job, there will not be much money to begin with. However, family n friends, like flowers, will wither if there's no nourishment or care. Never neglect your family. Spend at least 1 full day with them each week. Work when it is time to work, 100% commitment, but after that, it's either you spend time for yourselves or you spend time with your family. I think that is how a balanced life should be.

• India
13 Oct 08
I know where to draw the life as I understand the importance of both. I cannot support my family needs without proper job. Also there is nothing to work for without happy family. I do bring some office work home and will work extra hours in office, but never neglected family.


• Malaysia
14 Oct 08
I think there's no THIS or THAT answer to this question. The important thing is to strike a balance, and maybe siding slightly more to the family side because as you said, you cannot support your family's needs without a proper job. Without a happy family, you might be able to perform well in job, but you'll end up having an empty life.

• China
13 Oct 08
in my opinion ,i will put the family first. you can lose the work,and you can find another. but if you lose your family,you cannot find it any more. do you agree with me ?

• Malaysia
13 Oct 08
what if the number of jobless people out there has increased tremendously? What if finding another job is not that easy anymore? I will also put my family first but when things such as those mentioned above happened....it will be very very tough for us to make a decision. Have you ever watched the movie "Pursuit of Happyness" and notice how the family broke apart because of money?