Are you the woman that men adore - Chauvinistic?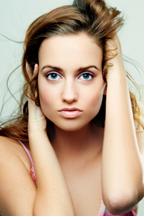 United States
October 14, 2008 8:58am CST
I was scanning the blogs on myLot and came across this article about women on the healthy.lifestyle blog. The author starts out by saying how this topic should be really easy, men love beautiful women. Make yourself beautiful and that's it, right? NOT The writer goes on to talk about the qualities that men look for and love in a woman, the kind of woman they would "take home to mom". Showing your femininity, loving side, good common sense, self respect, and your sense of humor. The author asks the following question: "Do you think that these characteristics are far too idealistic, or do you think that it is exactly what every woman should be?" Read the article here http://www.mylot.com/nr/viewframe.aspx?id=1203761&url=http%3a%2f%2fhealthy-lifestyle.most-effective-solution.com%2f2008%2f09%2f14%2fare-you-the-woman-that-men-adore%2f&type=Blog What do you think, truthful article? Compliments women? Chauvinistic?
3 responses

• Slovenia
14 Oct 08
It's not chauvinistic, it is the truth, this is what men want and are attracted to. It doesnt mean we have to deliver it or fake it for that matter. Noone wants a bi0tch thats for sure. Its just the same as with women, we also want a nice man and we all have ideas how men should be. So we search for those that come close enough to the ideal we have in our head. Some do, some dont.

• United States
14 Oct 08
i don't think anyone has ever adored me in my life. lol i think all those traits are what a woman should be & no,i don't thin it's chauvinisticat all.

•
14 Oct 08
i would not say its either. its more argumentative and old fashioned. why does he think us men are so deluded that we search for women who are like that? firstly my mom if she were still alive would trust my judgment and accept any one i bring home, unless of course she was a nutcase :) secondly beauty is not skin deep. i have seen a number of pretty girls so ugly inside it shows outside and also less pretty girls so beautiful inside it shines outside. when you are in love .. your eyes see with your heart. so rather than looking for an ideal fashioned by ignorance why don't you look for an ideal fashioned by chance by love by fate by honesty .. take people as they are never try to change them and enjoy all the moments you are lucky to share.